Is it just me, or is the royal wedding looking more like the KY Derby than a wedding? Though I'm sure that is is standard to wear a hat to an occasion such as this, I can't help but be reminded of all of the research that I did before Mick and I went to the Derby last year.
Of course, some of the hats from the wedding are gorgeous, while others...well, in my opinion, they just look like the hat-wearer has some kind of ridiculous growth on their forehead. A few examples of the bad, and the good:
The girl on the right- love her!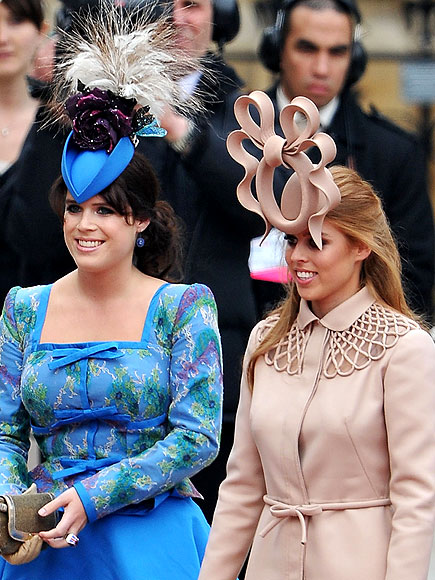 (l) Princesses Eugeine and Beatrice- that one on the left is terrible! (r) Tara Palmer-Tomkinson